This year (2019), we will have a
Dedicated CHASE VEHICLE!


This Truck/Trailer will be following behind everyone, throughout the entire loop (USA and CANADA) so if you have problems or break down, NO WORRIES, we will be behind you to pick you up, give you some gas, or have a supply of tools and a few basic parts, if you need to make minor repairs (we can carry YOUR Spare parts for you!)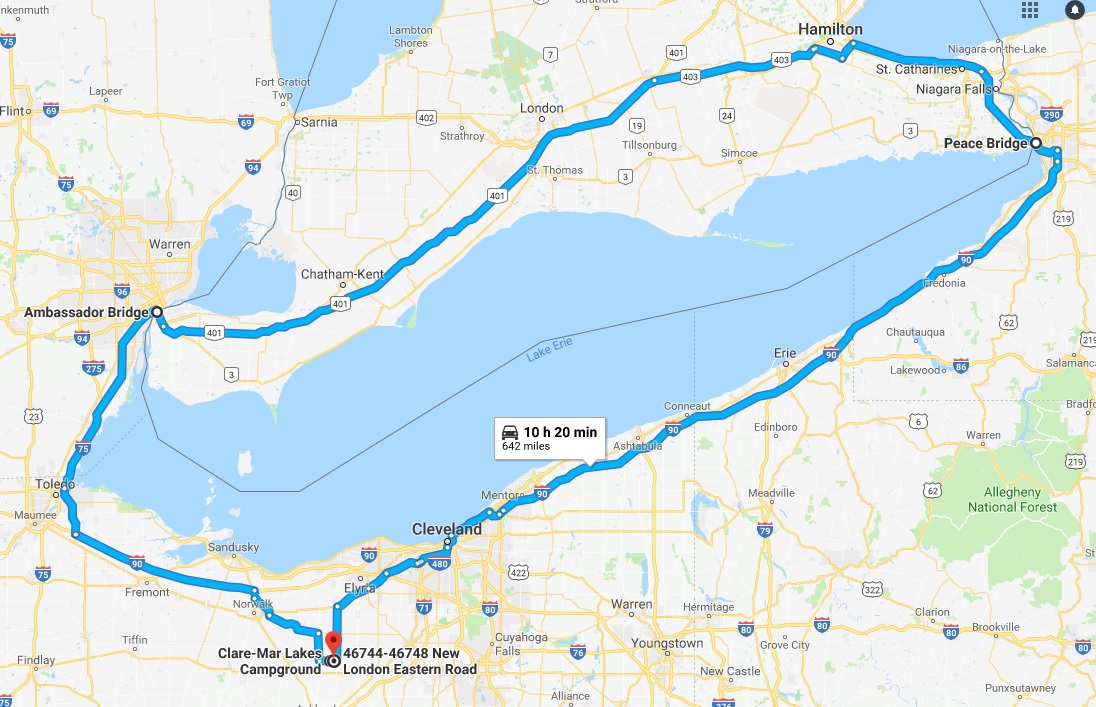 We are featured in an article of motorbikewriter.com! Check it out here!




About the LakeErieLoop:
A test of real riders....

Who can ride all the way around Lake Erie, 650+ miles, non stop, on a motorcycle less than 250 CC's in the shortest amount of time? Every year, in June, the "LakeErieLoop" is held to raise money for pediatric burn victims. Hard to think of a better cause, don't you think?

The LakeErieLoop (LEL) is a fundraising event to benefit the "Aluminum Cans for Burned Children" Foundation (ACBC). ACBC provides many services for pediatric burn victims, mostly through the donation of discarded aluminum cans. The foundation provides medical supplies including special bandaging materials needed for the care of burns, a scholarship fund and a summer and winter camp, all at no cost to the children or their families. The "Learn Not to Burn Trailer" is one of the many features of ACBC that teaches young students about burn safety in their own homes.

Raising additional cash for ACBC through motosports was started in 2003 when Brookpark, Ohio firefighter Bill Murar, an avid motorcycle enthusiast, rode over 12,000 miles to the four corners of the United States, many of them on a 1965 Sears 106SS motorcycle. Bill is continuing his fundraising efforts by sponsoring the Lake Erie Loop, a 650 mile endurance run around the lake to be completed in one day.


Here's the Deal: For one weekend in June, you get to hang out with a bunch of people that really like small motorcycles! Your registration gets you meals for three days, a chance to win a cash prize and the chance to prove you are a real man (or woman!) by riding your motorcycle or scooter in this endurance run! Sound like fun??? Check it out and make plans to attend this years event! Remember: It is more fun to ride a slow bike fast, than a fast bike slow!